Barbara Trapp, Professional Organizer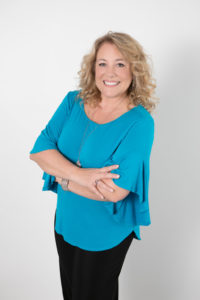 I look forward to helping you clear the clutter, calm the chaos, and bring order to your life. Whether organizing spaces or helping you become more productive, I help create systems that will support the life you want to live.
Associates and clients describe me as a highly organized project manager. I have been organizing homes, offices, schedules, and events for years, and so decided to launch Zen Your Den®.
I am a lifelong learner and take classes, attend webinars and read…a lot. Last year I set a goal of reading 52 books and I achieved that. It feels good to meet a goal! Let's discuss how I can help you reach yours. Call me at 904-500-SORT (7678) or contact me here.
Specialist in Residential Organizing
Certified Associate in Project Management
Technology Trainer
Communications Manager and Webmaster
Training and Quality Manager
Strategic Planning Facilitator
Human Resources Management
Process-Based Leadership Trainer
Adjunct College Instructor in Hospitality
Social Media & Branding Manager
BS in Leisure Services and Studies
Early Signs I Was Meant to be a Professional Organizer
Elementary school

:  I started cleaning out my desk during study time. This earned me a seat at the front of the room, facing my third-grade class as punishment.

Teenage years

:  I'd rearrange the furniture when my parents left the house for the day. My first attempts at "staging" were successful, and as a result, the new placement usually stayed.

First job

:  I would spend slower hours reorganizing the back prep area of a fast food restaurant. Hint: tiny burgers.

College

:  My last college assignment was to create a professional filing system. This was also one of the first projects I completed for the department director during my recreation internship. While the other interns were lifeguarding, I was doing office work. Some of my fellow-interns thought I was "brown-nosing," but really, I was just not good at volleyball.

First "real" job:

  I was hired as an audio-visual technician after college, Not because of my technical experience, but for my organizational skills. My first task? Untangling a huge pile of power and audio cords and then matching them up to various projectors, recorders, microphones and sound systems.

Motherhood

:  I sorted those tiny shoes by color and style, bagged the brushes and combs, made a hanging rod and hung the clothes, and artfully set the table and stacked remaining kitchenware.  Yes, the first house I completely organized was a Barbie house.  My five-year-old daughter would admonish me, "Mommy, you aren't playing with the Barbies, you're organizing them!"

Today

:  I enjoy clearing out and organizing a pantry or helping someone weed out piles of papers.  Or perhaps creating a schedule and plan with a client designed to help them reach their goals.